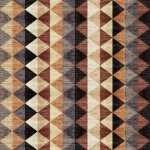 Woodland Spirit Brown Triangles

100 % cotton Brown/ Cream Triangles


Woodland Spirit Dark Blue/Navy Mini Vines Hooves

100% Cotton Woodland Spirit Dark Blue/Navy Mini Vines and Hooves


Woodland Spirit Panel Lodge Animals

100% cotton panel Woodland Spirit Lodge Animals 2/3 yard is one panel


Woodland Spirit Stone Antlers

100% cotton Stone Antlers


Woodland Spirit Tan Design

100% cotton tan background with design


Woodland Spirit Wild Animals Tan
Wool Needle Sand F1040 54

Wool Needle VI Sand Flannel 100% Cotton 44"/45"



Out of Stock
Wool Needle Geometric Aged Tan 1053 24f

Wool Needle Geometric Aged Tan flannel 100% cotton


Wool Needle VI Ivy

Wool Needle VI Ivy


Wool Needle VI Petunia

Wool Needle VI Petunia Flannnel 100% Cotton 44"/45" Wide


Wool Needle VI Sand

Wool Needle VI Sand


Woolies Flannel F18124A

Woolies Flannel F18124A


Woolies Flannel F18501 V

Woolies Flannel F18501 V


Woolies Flannel F18503 V

Woolies Flannel F18503 V Maywood Studio


Woolies Flannel Grey/Taupe Herringbone masf1841-jk

Maywood Studio Woolies Flannel F1841 JK Grey & Taupe herringbone. 100% cotton flannel. 43"/44" wide.


Woolies Flannel MASF18502G2

Woolies Flannel by Maywood Studio MASF18502-G2 Green Plaid. 100% Cotton 43/44" wide.


Workin The West 8106 R

Workin The West 8106 R


Yarn Dyed Flannel 84573

Yarn Dyed Flannel by Diamond Textiles 84573 black, tan and cream plaid. 100% Cotton 44"/45" wide.


Yuletide Gatherings Layer Cake 4914OLCF
Zoology Charcoal 48305 18

Zoology Charcoal


Zoology Feather 48305 12

Zoology Feather


Zoology Grey 48304 17

Zoology Grey


Zoology Panel 24 x 44 Multi Panel

Zoology Panel 24 x 44 Multi


Zoology Peacock. 48305 16

Zoology Peacock