Skip Navigation
Website Accessibility
Sew Blessed News - April 10th
Good afternoon -

Hasn't this rain been lovely? It's been perfect snuggle weather for Colton and I!




We have several NEW arrivals this last week! The first is a line featuring Noah's Ark called Two By Two! We love the big animal panel and all the coordinating prints. These are perfect if you are looking for a gender neutral gift! Kits featuring the adorable panel are available!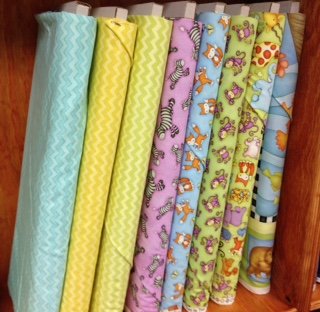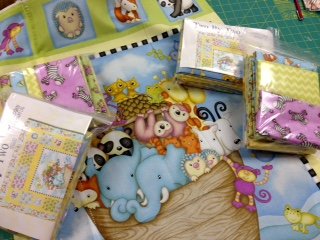 A NEW line of homespun wovens from Diamond Textiles have arrived! These colors are warm and perfect to create any of your next projects - even for those who love wool appliqué projects!




New books and magazines arrived this week too - including The Spring Simply Vintage magazine! A NEW line of patterns called Sweet & Simple are here! We love the simplicity of them and can't wait to make one up!


Mark your calendars for these upcoming dates you won't want to miss:

April 11th - Woolie Saturday
April 27th - Tote Class I
May 2nd - Woolie Saturday & 6 Month Celebration (psst...I hear there will be a sale!)
June 21st to Sept 8th - Row by Row Experience
If you have interest in joining us for the second Tote Class I, please call the shop at 344-9389 or email us at juststitchin2014@gmail.com. We have room for a couple more! For the ladies who are already signed up, watch your email for the supply list soon.
I'm still working on piecing blocks for my graduation quilt gift! Guess I best call grandma to come rock Mr. Colton so I can get back to my sewing machine. Check us out on Fac
ebook!
Have a blessed day!
See you soon!
Kif & Ashlee
402 Norris Ave
Suite 203
McCook, NE 69001
308*344*9389
Hours:
Tuesday - Friday 10:00 - 5:30