Sew Blessed News - June 19th

Happy Friday friends!

I hope you are all ready for this heat wave to hit! My paper piecing class was absolutely wonderful! I learned some great things and ... booked the instructor to come and teach at our shop!!! Yay! I will be sharing details with all of you soon.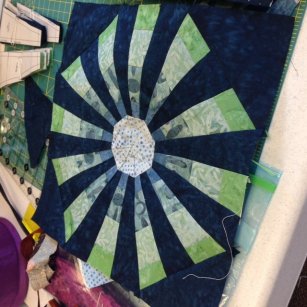 NEW in this week is a fabulous line of soft pastel batiks! We can't wait to use these cuties in a fun quilt. Oh, and the NEW Sundresses pattern from Crabapple Hill arrived too!




There are a couple spots left in the Noel Christmas BOM! It has turned out to be beautiful! This is a short 4 month program - perfect to have ready for Christmas. Here are the details:
Noel
4 Month Program
Starts June 2nd, 2015
$28.00 per month OR $105
Price includes pattern and fabrics.



Call us at 308-344-9389 or email us at juststitchin2014@gmail.com if you are interested in joining us!

Upcoming Calendar Events:
June 26th & 27th - Strip Tube Quilt Class
June 21st to Sept 8th - Row by Row Experience
July 11th - Woolie Saturday
July 17th & a8th - Quilt Class
July 21st - Stash Busters Club 5:30 - 9:00

The Strip Tube Class is nearly full - ONLY 1 seat remaining! Let us know if you want to join in the fun! Here is a sneak peek at what these ladies will be making:




Our July quilt class will be held July 17th & 18th. Watch for a message later today!

The Row By Row Experience starts next week and runs until September 8th! Row patterns can be picked up at any participating shop for free and kits will be available for purchase. Check out participating shops at www.rowbyrowexperience.com !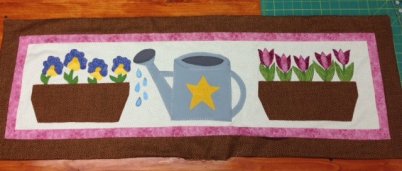 We took on the project of painting our kitchen cabinets! So my weekend will be filled with painting and a little stitching in between. Hope your weekend is wonderful!

See you soon!
Kif & Ashlee
402 Norris Ave
Suite 203
McCook, NE 69001
308*344*9389
Hours:
Tuesday - Friday 10:00 - 5:30