Skip Navigation
Website Accessibility
Sew Blessed News - July 3rd
Happy 4th of July weekend to you!

How are you today? I have been home with a sick kiddo all week - he is finally feeling better. So, I am in the shop today to take care of some housekeeping! I will be sending a second email out today with information about all of our upcoming classes!

NEW inventory arrived this week! You are going to love it! Here goes:

Fabric - New pre-cuts and coordinating batiks are here from Timeless Treasures! A neutral layer cake from Maywood Studies has arrived too!
Patterns - Buttermilk Basin Banners & Folkart Penny mats are in! New wool patterns from Lily Anna Stitches are here too!
Notions - Looking for a new project box? Try the Super Satchel from Art Bin. Not only does it hold your squares, there are 3 compartments to keep your notions in! Cosmo floss for the Sundresses patterns are here too!




Winter Wonderland will start July 7th. This will be wool applique on homespun fabric quilt. It is going to be a beautiful cozy project. Here are the details:

BOM Program: 5 month program
Cost: $25 per month or $115 pre-pay
Starts: July 7th




Call us at 308*344*9389 or email us at juststitchin2014@gmail.com if you would like to join us!

Upcoming Calendar Events:
June 21st to Sept 8th - Row by Row Experience
July 4th - Closed
July 11th - Woolie Saturday
July 17th - Half-Square Triangle Sampler
July 21st - Stash Busters Club 5:30 - 9:00
August 7th & 8th - Quiltworx Certified Instructor - Wedding Ring Class
October 24th - Strip Tube Class: X Factor

We are loving seeing everyone for the Row By Row Experience.You can join in the fun from now until September 8th! Row patterns can be picked up at any participating shop for free and kits will be available for purchase. Check out participating shops at www.rowbyrowexperience.com !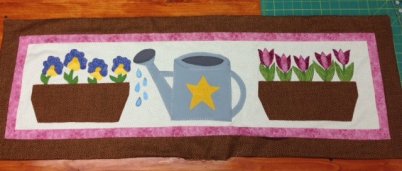 I am super excited to take Grayson to the fireworks this year! I will try to capture some pictures of aww on his face to share with you! Oh...I almost forgot, the new Country Register is here. Have a safe and wonderful weekend!

See you soon!
Kif & Ashlee
402 Norris Ave
Suite 203
McCook, NE 69001
308*344*9389
Hours:
Tuesday - Friday 10:00 - 5:30