Skip Navigation
Website Accessibility
Sew Blessed News - February 5th
Happy Friday friends!

What a whirl wind week this has been?? I heard the official count for the snow is 18" here! Wowza! I know Mr. Grayson is loving it - last night we had to go out and push snow with our monster trucks! I did sneak in a fun Villa Rosa sample during the snow days - but now it's back to my 2 monthly projects. Here are the numbers if you are sewing along with me: 8 & 21. Share with us your progress on Social Media - Facebook & Instagram - use #SewBlessed

Upcoming calendar events:
February 1st - Open for Sit 'N' Sew - NEW
February 9th: Mystery Lady Night - NEW
February 13th: Woolie Saturday & GRAND OPENING
February 16th: Stash Busters
February 20th: Disappearing 4-Patch Class - NEW
March 19th: Pamper & Press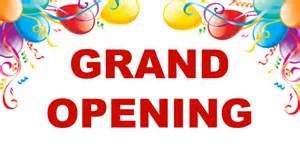 We will be holding a Grand Opening at our NEW location Saturday, February 13th from 10:00 am to 3:00 pm! Stop by to say hi! There will be goodies plus save $5 on any $25 purchase!


My snow day project Akito by Villa Rosa designs - a fun throw featuring some warm and cozy colors by RJR. Whip this up for a quick and easy gift!




GO BIG RED! Have you stopped in to check out our selection of Husker fabrics. Choose from 5 Husker prints plus a variety of kits and coordinates!




Our next class will be taught by Bev - Disappearing 4-Patch
This fun class uses pre-cuts and a little bit of shuffle to create a beautiful throw! Here are the details:
Class: Disappearing 4-Patch by Missouri Star
Instructor: Beverly Dodge
Date: Saturday, February 20th
Class Fee: $15
Class Kit: $65 using Dot Dot Dash from Moda OR choose your own fabrics in-store
Other Fees: Book $5.99 or pattern $4.95

Please stop in or call 308*344*9389 us if you are interested in joining us for this fun class!





We will be at it again in March with another Pamper & Press! It will be held Saturday, March 19th and we will be making Tuscan Sun! More details rolling out next week!




A NEW lovely line arrived yesterday - Cherry Blossom Love! Ah! I'm already dreaming up a table runner with these beautiful fabrics! Stop by and see them today!




Don't forget - starting in February we would like to welcome you to come and "Sit 'N' Sew" in store with us! For a $5 fee you can sew in store with us. Have supplies and expertise at the ready! Grab a friend and make it a day!

Mom finished up the sample At Home in The Garden - isn't it lovely! Kits & patterns available. Have a wonderful weekend - we will be celebrating a special little boys 3rd birthday!




See you soon!
Kif & Ashlee
402 Norris Ave
Suite 203
McCook, NE 69001
308*344*9389
www.sewblessed.us

Hours:
Monday - Friday 10:00 - 5:30