Skip Navigation
Website Accessibility
Sew Blessed News - August 26th
- Happy Friday Friends -
I hope this lovely morning finds you well - I could list a thousand things I would love to be outside doing today but instead I'll stay inside and play with fabric! I'm working on getting the Star Spangled Liberty Blocks out for you all to see the true beauty of these fabrics and blocks! (Which also means I'm not UFOing this month...but I promise to get back on track next month) We have some fun NEW things happening around the shop, so go ahead and check it out!

We will be closed Labor Day weekend (September 3rd - September 5th) - but a little birdie told me there will be an online sale you won't want to miss! Watch for more details soon!

Here's what's happening in AUGUST (Yes August is here already)!
June 21st: Row x Row begins!
September 1st: Honey Bee Lane Open Sew Night
September 3rd - September 5th: Closed for Labor Day Weekend
September 6th: Star Spangled Liberty BOM starts - NEW
September 13th: Mystery Ladies Night - Woolie ladies welcome!
September 20th: Stash Busters
October 1st: Mini Pumpkin Class - NEW
October 14th & 15th - Threads Across Nebraska

A darling NEW line arrived this week - Arctic Antics Flannel. Yes these cuddly critters are flannel! You will love the simple & easy quilt we've kitted up! Perfect for a sewer of any age!




We are so excited to launch a NEW Block of the Month program starting September 6th! Join us as we make Star Spangled Liberty by Pam Buda. Here are the details:
Program: Star Spangled Liberty
Length: 9 month program
Start Date: September 6th
Cost: $30/month or $255 pre-pay
This project comes in two versions a pieced and an appliqued. It also features gorgeous reproduction fabrics by Pam Buda! If you are interested in joining us please give us a call 308*344*9389 or stop by the shop and visit.
Space is limited - so be sure to secure your spot early!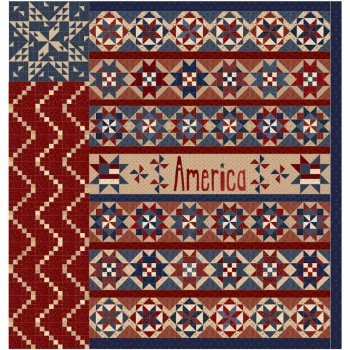 We're also prepping to start up quilt classes again! Our first one will be the Mini Pumpkins wall hanging. Join us as we make this beautiful wall hanging just in time for fall! Here are the details:
Class Date: Saturday, October 1st
Instructor: Ashlee Sintler
Class Fee: $15.00
Class Size: 10
Sewing Level: Beginner to Advanced
Kit & ruler needed for class.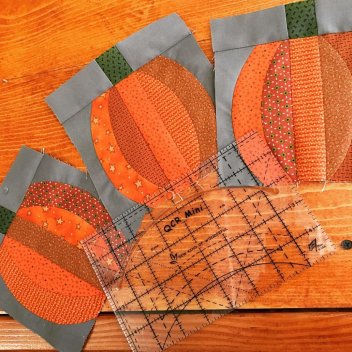 I've been thinking about starting a book - Adventures of the Sintler Boys! My little jumped in the tub fully clothed (shoes and all!) when I told him it was bath time last night! Guess I'll be choosing my words more specifically next time! So there's a little chuckle for your Friday!



Be sure to follow us on Facebook & Instagram to see what is NEW and happening around the shop! Share us with your friends too! They can shop online with us at www.sewblessed.us


Have a blessed weekend!
See you soon!
Kif & Ashlee
402 Norris Ave
Suite 103
McCook, NE 69001
308*344*9389
www.sewblessed.us

Hours:
Monday - Friday 10:00 - 5:30