Skip Navigation
Website Accessibility
Sew Blessed News - September 2nd
- Happy Friday Friends -

September is here and you know what that means? Pumpkin Spice Lattes are here and quilting season is knocking on our door! Have you started your fall and holiday sewing list? I'm thinking about making some table runners as Christmas gifts, so I'll be checking out some fabrics soon! And what better time to do that than this weekend during our LABOR DAY SALE! I'll send out more details later this afternoon - so be sure to watch for those!

We will be closed Labor Day weekend (September 3rd - September 5th) - but a little birdie told me there will be an online sale you won't want to miss! Watch for more details this afternoon!

Here's what's happening in AUGUST (Yes August is here already)!
September 3rd - September 5th: Closed for Labor Day Weekend
September 6th: Star Spangled Liberty BOM starts - NEW
September 6th: Last day for Row x Row before hibernation
September 13th: Mystery Ladies Night - Woolie ladies welcome!
September 20th: Stash Busters
October 1st: Mini Pumpkin Class - NEW
October 14th & 15th - Threads Across Nebraska

Have you checked out our darling embroidery fall projects over on Facebook? A huge thanks to Julie for whipping them up for us! We have lots of embroidery and applique patterns to get you inspired for fall stitching!




We are so excited to launch a NEW Block of the Month program starting September 6th! Join us as we make Star Spangled Liberty by Pam Buda. Here are the details:
Program: Star Spangled Liberty
Length: 9 month program
Start Date: September 6th
Cost: $30/month or $255 pre-pay
This project comes in two versions a pieced and an appliqued. It also features gorgeous reproduction fabrics by Pam Buda! If you are interested in joining us please give us a call 308*344*9389 or stop by the shop and visit.
Space is limited - so be sure to secure your spot early!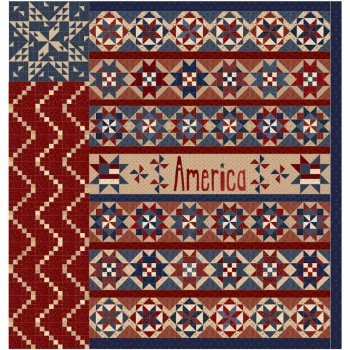 NEW Wooly Block of the Month program starting September 15th! Join us as we make The Gathering Basket by Timeless Traditions. Here are the details:
Program: Gathering Basket
Length: 7 month program
Start Date: September 15th
Cost: $15/month or $95 pre-pay
This project will be a pieced top with wool applique finishing at 48" x 48". Each month you will applique a block and piece a block!




We're also prepping to start up quilt classes again! Our first one will be the Mini Pumpkins wall hanging. Join us as we make this beautiful wall hanging just in time for fall! Here are the details:
Class Date: Saturday, October 1st
Instructor: Ashlee Sintler
Class Fee: $15.00
Class Size: 10
Sewing Level: Beginner to Advanced
Kit & ruler needed for class.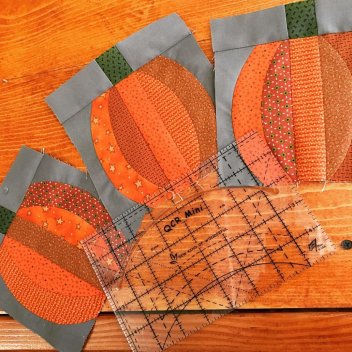 I've got a box of freight calling my name - I had to take a quick peek...looks like the NEW Simply Vintage is here and some NEW wool charms and patterns...eeek! Guess I better get to work!

Be sure to follow us on Facebook & Instagram to see what is NEW and happening around the shop! Share us with your friends too! They can shop online with us at www.sewblessed.us See you soon!


Kif & Ashlee
402 Norris Ave
Suite 103
McCook, NE 69001
308*344*9389
www.sewblessed.us

Hours:
Monday - Friday 10:00 - 5:30