Sew Blessed News - October 21st
- Happy Friday Friends -

Seems like there is a little frost on the pumpkins this morning. I have to say I love the cool crispness on mornings like this! We first want to give a huge shout out to all those who stopped at our booth during Threads Across Nebraska - we truly appreciate your support and business! So since we've been gone and come back we have loads of NEW things around the shop! So let's get to what's going on!

Upcoming Shop Events:
October 15th: Woolie Adventure Begins!
October 29th: Apple Cider Market Tote Class - NEW
October 29th: Shop Hop Old Bag Day
October 24th - November 9th: Pantry Drive
November 3rd: Honey Bee Lane Open Sew
November 8th: Mystery Lady Night
November 12th: Woolie Saturday
November 15th: Stash Busters
November 24th: Closed for Thanksgiving
November 25th: Closed


It is not to late to join us for class Saturday, October 29th! We will be making the darling Apple Cider Market Tote! Here are the details:

Class Date: Saturday, October 29th
Instructor: Sue Chipman
Class Fee: $15.00 with purchase of kit OR
$35.00 with your own fabrics
Pattern: $10.00
Kit: $40.00
Zipper and Interfacing needed
Class Size: 10
Sewing Level: Beginner to Advanced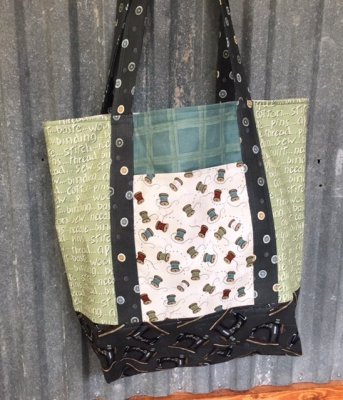 If you are interested in signing up for this class give us a call 308*344*9389 or stop on by! We would love to have a fun day with you!

Help Wanted!

We would like to have your help! Every year the food pantries across the nation distribute more than 2.5 billion pounds of food to needy Americans each year and this year will be no exception! We would love your help in donating to our local food bank which serves McCook and the surrounding area. So while you are out shopping this weekend - grab a couple extra items and bring them by.
From October 24th - November 9th donations can be brought into Sew Blessed Quilt Shop. In return for your generosity we would like to give you a coupon to use in store or online with us. We hope this year's drive will be a huge success with your help!

A funky fresh NEW line is here - Pub Crawl! Wouldn't this make some great man aprons or a fun table topper?? Just in time to make something for the holidays!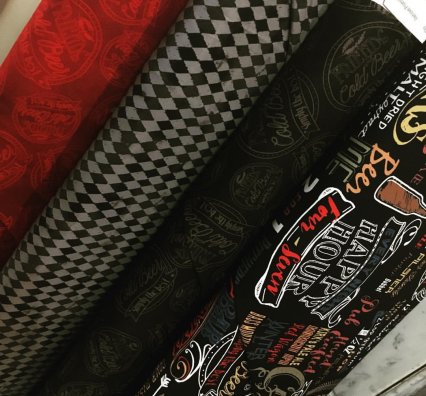 We've also got a beautiful line - Captivate for those ladies who love the softer floral tones! These beautiful purples and grays are calling my name!




Since we've been back we've done some cleaning, rearranging, and restocking! So be sure to come by and check out the steals, deals, and NEW goodies!




We are so excited to announce we will be taking part in Wooly Adventure 2016! This event is sponsored by the Row by Row Experience team and will take place October 15th - December 31st! Collect a free pattern for an 8" block, then piece your blocks together and bring it in to a participating shop! Here's a peek at our block:




For more information on Wooly adventure or to see participating shops visit: https://www.rowbyrowexperience.com/wooly.htm or check out Wooly Adventure on Facebook. Mail order blocks will ship out in February - so if you love it and can't get to us, give us a call and we will add you to our list!


For those of you doing Block of the Month programs with us - don't forget to stop by and pick those up!
Be sure to follow us on Facebook & Instagram to see what is NEW and happening around the shop! Share us with your friends - they can shop online www.sewblessed.us.


I think the giant pile of leaves from the trees will be calling my name this weekend! The boys have had a blast playing in them the last few days...but mom thinks it's time for a little outside clean up! And of course I will do some sewing, because what day isn't complete without a little needle and thread. Have a blessed weekend!




See you soon!
Kif & Ashlee
402 Norris Ave
Suite 103
McCook, NE 69001
308*344*9389
www.sewblessed.us

Hours:
Monday - Friday 10:00 - 5:30