Skip Navigation
Website Accessibility
Sew Blessed News - March 3rd
- Happy Happy Friday Friends -

Shop Hop has begun!! We are loving seeing everyone from last year and meeting new people! If you haven't been in already we have a beautiful display of shop hop kits, projects, fabrics, and more! So today I'm going to do a little preview of what you can find in store! (And it's going to be a beautiful weekend to get out!)




Upcoming Calendar Events:
March 1st - March 31st: Nebraska Shop Hop
March 11th: Woolie Saturday
March 14th: Mystery Lady Woolie Night
March 21st: Stash Buster - Open Sew Night

Happy Birthday Nebraska! Check out these two fun and easy Villa Rosa quilt designs featuring the beautiful Making History in Nebraska fabrics for Shop Hop 2017! Pictured on the left is Painted Moon and on the right is Tibet.




Did you know this year's fabric has some fun sayings on the selvedge? Check out our pillow designed using them- Home in the Heartland! Patterns & kits available.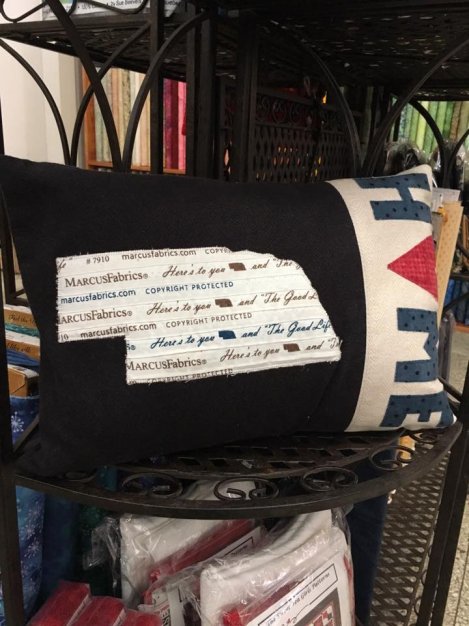 We are featuring another NEW design for Shop Hop - My Home Roots! This door hanger can be personalized to a special celebration year for you. Kits and patterns available!


We also have yardage & fat quarter bundles available of these beautiful fabrics!



If you are interested in joining us for this fun Mystery Block of the Month check out Count Your Blessings! The pattern is available FREE in the Wool Applique group on Facebook. Each month on the 15th the new pattern will be released. You may also purchase kits for $10 from us plus $3 shipping if you are not local. They are available as singles on our website or you can sign up for monthly auto shipment by calling the shop 308*344*9389.


Today's note is a little short and sweet! But duty calls - the hoppers keep rolling in! Have a great weekend! Enjoy the sunshine!

See you soon!
Kif & Ashlee
402 Norris Ave
Suite 103
McCook, NE 69001
308*344*9389
www.sewblessed.us

Hours:
Monday - Friday 10:00 - 5:30