Skip Navigation
Website Accessibility
Sew Blessed News - April 8th
Good morning friends!

I am so sorry I missed you all on Friday! We were traveling and I didn't have access to the technology I needed to write you all...so it's a Monday newsletter this week! We've got soooooo many exciting things going on! Did you hear the lovely Rebekah L. Smith is coming to our shop! She is a folk art wool applique designer who does beautiful work!

Here's the details on how to join us!

Thursday, October 24th
Class Project: Sungold Sewing Caddy
Fee: $130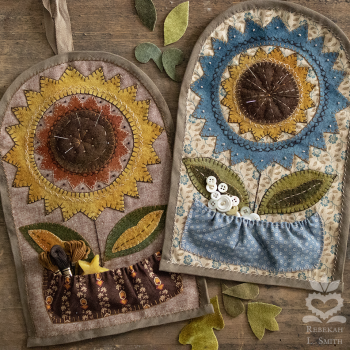 Friday, October 25th
Class Project: Wooly Basket
Fee: $130




Saturday, October 25th
Class Project: Garden Path Table Rug OR Sunflower Table Rug
Fee: $190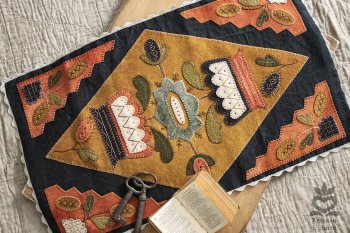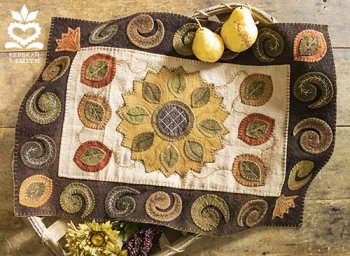 * Each day will be a specific project. Class fee includes your kit(s), an exclusive retreat only pattern, and one on one help from Rebekah L. Smith.
*Classes will begin at 9:30 am and end at 3:00 pm each day.
* Class size is limited!
* You may come one day or come all 3!
* All fees must be payed up front (preferably cash or check) in order to secure your seat.
* Spots can not be reserved for any reason.
* No discounts or reward coupons may be used for this workshop.
* Students must take the class in order to receive the kit and pattern.
*If you cancel for any reason, you will not be able to receive your kit.

We've also got some fun NEW things in shop!
The latest Welcome to the Pumpkin Patch Block has been released! Aren't these pumpkins adorable?



We've scheduled our next Pamper & Press Class - Carefree by Villa Rosa Designs!
This fun project uses a charm pack and some extra yardage!

Join us this Saturday April 13th as we make this fun quilt - wouldn't this be the perfect graduation quilt?

Call the shop for more details and to sign up today!
308*344*9389




We are loving the Spring weather around here? Are you? Check out this darling Buttermilk Basin pattern and kit we just put together - Spring Has Sprung! We are so in love with the chalkboard look!




I hope you all have a wonderful day! I know I'll be taking some handwork to the front porch this afternoon with a nice glass of sweet tea!
See you soon!
Kif & Ashlee
402 Norris Ave
Suite 103
McCook, NE 69001
308*344*9389
www.sewblessed.us

Hours:
Monday - Friday 10:00 - 5:30