Sew Blessed News - April 12th
Happy Friday Friends!


I hear mother nature hasn't been so nice to some of you - bringing in another Spring snow?? We made it into the shop today and we've got some fabulous NEW things to share with you...including a sale on one of our favorite fabric lines - batiks!!

~ Batik Sale ~
Friday April 12th to Saturday April 27th
20% off all in stock batik yardage & pre-cut fat quarters
If you aren't local but would love to save - check out the selection online and call us with your order!

Upcoming Events
Saturday April 20th: Closed for Easter Weekend
Tuesday April 16th: Open Sew Evening

In light of recent flooding & events in the state - we have decided to partner with other shops in the state forming a fundraiser helping out our neighbors affected by the flooding!
All profits will be donated to Orphan Grain Train
Shirts are pre-sale only! Orders must be received by April 25th!
Choose from baseball style or t-shirt style for the fun "Nebraska Sew Strong. We Will Mend" shirts.
In order to send the most profit possible to the Orphan Grain Train, we ask that you consider paying by check or cash. Credit Card will be accepted but other payment is preferred.



Did you hear the lovely Rebekah L. Smith is coming to our shop! She is a folk art wool applique designer who does beautiful work!

Here's the details on how to join us!

Thursday, October 24th
Class Project: Sungold Sewing Caddy
Fee: $130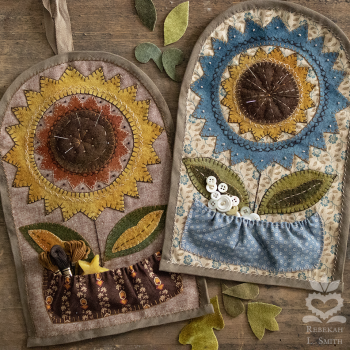 Friday, October 25th
Class Project: Wooly Basket
Fee: $130




Saturday, October 25th
Class Project: Garden Path Table Rug OR Sunflower Table Rug
Fee: $190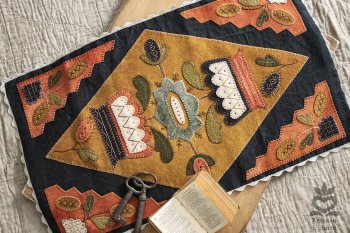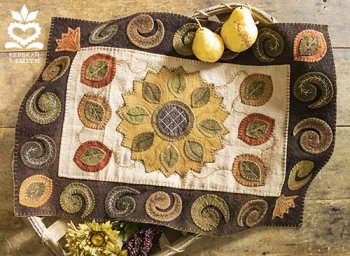 * Each day will be a specific project. Class fee includes your kit(s), an exclusive retreat only pattern, and one on one help from Rebekah L. Smith.
*Classes will begin at 9:30 am and end at 3:00 pm each day.
* Class size is limited!
* You may come one day or come all 3!
* All fees must be payed up front (preferably cash or check) in order to secure your seat.
* Spots can not be reserved for any reason.
* No discounts or reward coupons may be used for this workshop.
* Students must take the class in order to receive the kit and pattern.
*If you cancel for any reason, you will not be able to receive your kit.

We have more exciting news - the NEWEST exclusive patterns from Rebekah L. Smith will be available for sale in our shop starting tomorrow!
Songbird Sewing Pocket $8
Wild Flower Wooly $8
Folk Hearts for Home $8
Thistles Table Rug $12



You can order them online or stop in and check them out!

Wishing you a wonderful sunny weekend!
See you soon!
Kif & Ashlee
402 Norris Ave
Suite 103
McCook, NE 69001
308*344*9389
www.sewblessed.us

Hours:
Monday - Friday 10:00 - 5:30