Skip Navigation
Website Accessibility
Sew Blessed News - April 26th
Happy Friday Friends!


I hope this sunny day finds you all well! I've been busy working on our school's annual auction so I haven't had much time to sew. But it sure does feel nice to take a break from all of that to chat with you about the fun things going on around the shop!
On that note - thank you to all who have been patient about our Mystery BOM - we will be releasing the next block towards the end of next week.

Did you hear the lovely Rebekah L. Smith is coming to our shop! She is a folk art wool applique designer who does beautiful work!

Here's the details on how to join us!

Thursday, October 24th
Class Project: Sungold Sewing Caddy
Fee: $130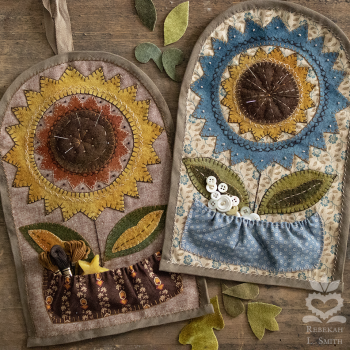 Friday, October 25th
Class Project: Wooly Basket
Fee: $130




Saturday, October 25th
Class Project: Garden Path Table Rug OR Sunflower Table Rug
Fee: $190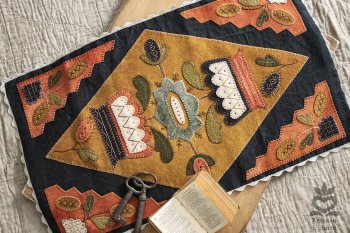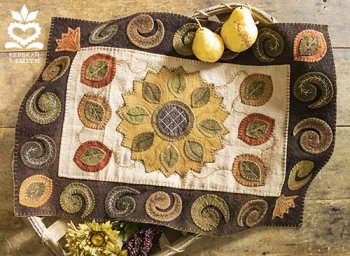 * Each day will be a specific project. Class fee includes your kit(s), an exclusive retreat only pattern, and one on one help from Rebekah L. Smith.
*Classes will begin at 9:30 am and end at 3:00 pm each day.
* Class size is limited!
* You may come one day or come all 3!
* All fees must be payed up front (preferably cash or check) in order to secure your seat.
* Spots can not be reserved for any reason.
* No discounts or reward coupons may be used for this workshop.
* Students must take the class in order to receive the kit and pattern.
*If you cancel for any reason, you will not be able to receive your kit.

We've got some NEW beautiful Spring kits out! Check out this Home - may kit by Buttermilk Basin! Make the whole collection or make this circle into a cute pin cushion!




The gorgeous Spring has Sprung - Chalkboard kit from Buttermilk Basin is now hanging in the shop! Stop in and check it out - along with all our other beautiful wool kits available!




We hope you all have a wonderful weekend! Next week we will have a jam packed newsletter with upcoming events, classes, & more! Stop by and see us for all your quilting therapy!

See you soon!
Kif & Ashlee
402 Norris Ave
Suite 103
McCook, NE 69001
308*344*9389
www.sewblessed.us

Hours:
Monday - Friday 10:00 - 5:30