Skip Navigation
Website Accessibility
Sew Blessed News - May 3rd
Happy Friday Friends!

I hope you are all well today! We've had a busy week with field trips at school and this morning I realized we are down to 3 weeks of school left! Eeekkkk! Suddenly I feel like someone hit the gas pedal on time...anyone else?? We have some fun NEW fabrics and samples that we finished up this week - and I'm so excited to share those with you!

We are so excited to host the lovely Rebekah L. Smith at our shop! She is a folk art wool applique designer who does beautiful work!
The Friday basket class is full! We talked to Rebekah and asked if it's possible to do different projects on different days and she said yes!! The order of projects isn't set in stone - mix and match each day with a different kit!

Here's the details on how to join us!

Thursday, October 24th
Class Project: Sungold Sewing Caddy
Fee: $130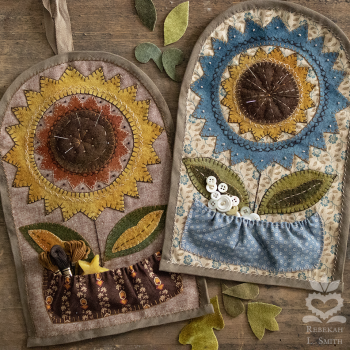 Friday, October 25th
Class Project: Wooly Basket
Fee: $130




Saturday, October 25th
Class Project: Garden Path Table Rug OR Sunflower Table Rug
Fee: $190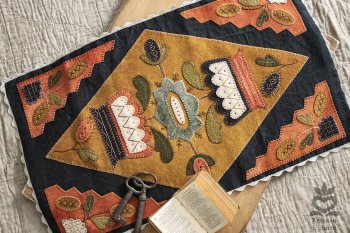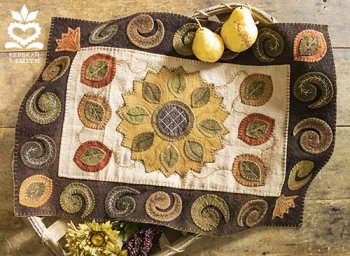 * Each day will be a specific project. Class fee includes your kit(s), an exclusive retreat only pattern, and one on one help from Rebekah L. Smith. Mix and match projects/days!
*Classes will begin at 9:30 am and end at 3:00 pm each day.
* Class size is limited!
* You may come one day or come all 3!
* All fees must be payed up front (preferably cash or check) in order to secure your seat.
* Spots can not be reserved for any reason.
* No discounts or reward coupons may be used for this workshop.
* Students must take the class in order to receive the kit and pattern.
*If you cancel for any reason, you will not be able to receive your kit.

We've whipped up this gorgeous sample using the Sweet Pea Lily fabric! (We are sooooo in love!) Be My Baby is a quick lap quilt...but we think this fabric would be so fun as a sun dress too! Layer cakes and yardage available!




Some of our favorite magazines have arrived!! Grab the latest from Primitive Quilts and Projects, Wool Works Magazine, BLOCK magazine, or Simply Vintage to read on your next road trip! Each of these issues are jammed pack with fun beautiful projects to start off your Summer sewing fun!



Another NEW fabric line has arrived - lollipop garden by one of our favorites Lella Boutique! How fun is this color palette?? We are already dreaming up some fun projects to sew!




We hope you all have a fabulous weekend! The weather is supposed to be nice...I think I'll enjoy a walk with the kiddos in between housework and quilting!

See you soon!
Kif & Ashlee
402 Norris Ave
Suite 103
McCook, NE 69001
308*344*9389
www.sewblessed.us

Hours:
Monday - Friday 10:00 - 5:30