Skip Navigation
Website Accessibility
Sew Blessed News - October 12th
Hello Saturday and hello friends!

That little cold front that came through was nice...maybe it will kill some bugs! Did you resist turning your furnace on? I've been snuggling in sweaters and slippers the last couple of days with a cozy quilt to resist turning mine on! Luckily it looks like a warm up is on it's way so we get to enjoy a little bit more Fall weather! Speaking of Fall...some NEW items have fallen into the shop! Let's check them out!

Are your little goblins ready for Halloween? Top of their costumes this year with a handmade trick-or-treat sack! Each panel makes two fun sacks and your littles could even help you sew them!




Where are my woolie girls? Check out these darling Halloween and Fall themed truck kits by Buttermilk Basin!




We have some gorgeous NEW precuts in the shop called Harper's Garden by Sherri & Chelsi. We also think these super fun patterns would pair perfectly with these fabrics. What do you think??




The Rebekah L. Smith Wool Retreat is coming up and there is still room in the classes for TWO ladies! If you or a friend has been on the fence...now is the time to get signed up so you don't miss all the fun!!!

Upcoming Calendar Events:
October 24th- 26th: Rebekah L. Smith Wool Retreat

The countdown to the Rebekah L. Smith Retreat has begun!
Please join us for this workshop October 24th, 25th, & 26th!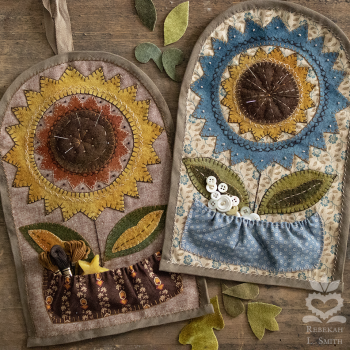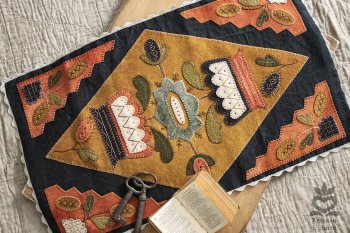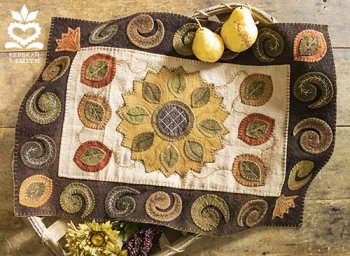 Did you see our cute Wooly Block Adventure design? Stop in to get your kit and free patterns or snag a digital copy and kit online for $5!




We wanted to let you all know we will be sending our newsletter on Saturday mornings now due to some schedule changes but watch for different blurbs throughout the week from us as specials and classes come up!

Also, one friendly reminder if you are doing a block of the month program - please stop in and pick those up!

Have a fabulous weekend! The sun looks like it is going to shine here...finally!!

See you soon!
Kif & Ashlee
402 Norris Ave
Suite 103
McCook, NE 69001
308*344*9389
www.sewblessed.us

Hours:
Monday - Friday 10:00 - 5:30