Skip Navigation
Website Accessibility
Sew Blessed News - Are you ready for Trixie?
Happy Tuesday!





School is out for The kiddos and I! We seem to be getting into a good summer routine already. I'm always excited to have them home, but it can be challenging to entertain all of them! We have so many fun new things around the shop, many of which we will show tonight on Tuesday Night Live. No shame in setting those alarms friends so you don't miss all the fun at 7:00 PM central time

.






















Mark your calendars - we have the next class planned for Saturday, June 5th. Join us as we make Trixie be GEDesigns.


Class Details:
Class fee $25
Kit three $77.99
Stripology book $27.99
Ruler (optional) $54.99
If you don't love the color way of the sample, we have many great options in store that we can help you choose! This quilt is layer cake friendly, so be sure to stop in and get your fabrics picked out today!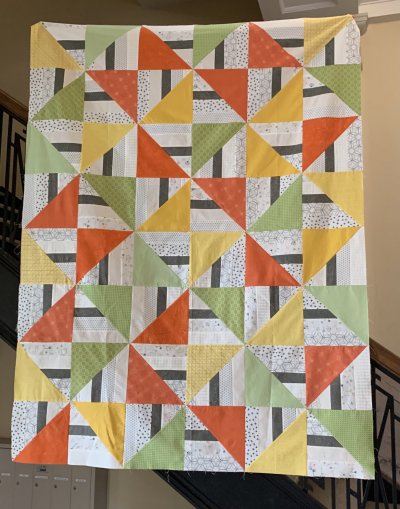 If you love the look of dresden plate quilts, then these new arrivals are for you! We have three new rulers in PLUS the fun Beach Ball pattern and Double Wide Dresden book!
I just love the fun bright colors they use for these quilts! Puts me in the mood for Spring.
we have some new goodies in shop from one of our favorites, Primitive Gatherings. If you haven't seen the new American Gatherings line, you should come check it out. We have yardage and pre-cuts available!


Do you love to work with wool? Check out the latest books from Primitive Gatherings...Wool, Needle & Thread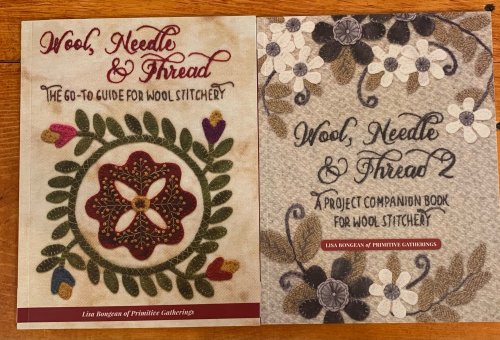 We have many more fun things planned to show you tonight, be sure to join us at 7o'clock!


It's been a while since I shared a photo, so here is a look at a sunset we just had recently! Wouldn't these colors make a beautiful quilt?


Kif & Ashlee
308*344*9389
www.sewblessed.us

Monday - Friday 10:00 - 5:00
Saturday 10:00 - 1:00

Find us on Facebook and Instagram!