Skip Navigation
Website Accessibility
Sew Blessed News - National Jelly Roll Day...come sew along with us!
Hello, hello quilty friends!
School is back in session and life is finally setting into a routine around here! Just in time for fall sports and fall quilting!

We are SUPER excited for National Jelly Roll day coming up September 18th! We will be getting together that Saturday for lots of quilting fun! This year moda has sent us three beautiful pattern options to sew. Choose from Tiddlywinks, Step This Way, or Taffy.


Class Details:
Saturday, September 18th
Class fee $25
Ruler (optional): $5.99
Patterns available free with class
Kit pricing*
Tiddlywinks Quilt Kit: $85.59
Step This Way Kit: $63.73
Taffy Kit: $71.49
*Kit pricing is estimation. Due to variation in pricing of Jelly Rolls kits could be slightly less in price.
We have all the gorgeous samples on display. Come on by and see them!
Tiddlywinks featuring Dance in Paris fabric.
Step This Way featuring Apple Cider
Taffy featuring Flowers for Freya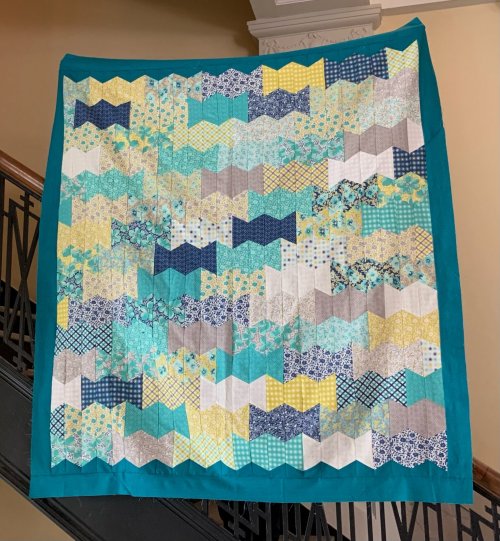 Grab your calendar and grab a friend and register today! Call or stop in to register today. 308*344*9389. It's going to be a great time!

Kif & Ashlee

308*344*9389
www.sewblessed.us

Monday - Friday 10:00 - 5:00
Saturday 10:00 - 1:00

Find us on Facebook and Instagram!