Skip Navigation
Website Accessibility
Sew Blessed News! Happy Wednesday!
Happy Wednesday Friends!
We have lots of fun going on here!



We are excited to share the magazine cover of the All Kansas Nebraska Shop hop
here is the link to pre-order yours today! They will arrive in February!


We have limited supply coming!



https://media.rainpos.com/3918/2022_KANSAS_NEBRASKA_COVER.jpg

As a fun prize from us --you will receive a scratch off card when
you pick up your magazine!
The Shop hop will be for 2 months April and May -- grab your girlfriends and have a fun time!








There are a couple of spots left for class on Saturday!
Sign up today!



Sincerely Yours by Sherri and Chelsi is a fun line to make

some cute Valentines gifts. I am working on a wall hanging
by Robin Pickens -- photos soon! I am dreaming of mug rugs, table runner
napkins, or a bag......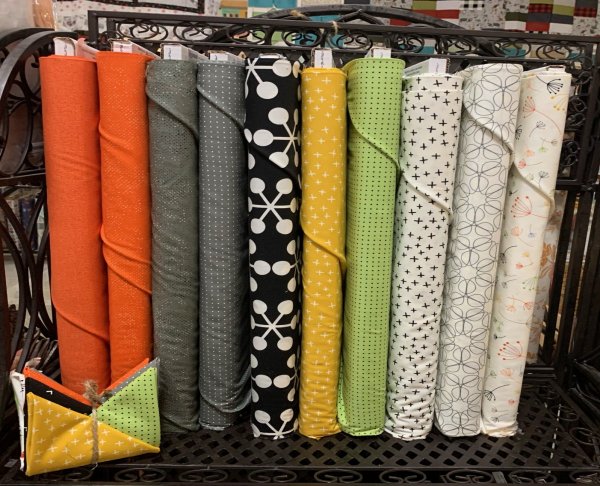 Lella Boutique has a beautiful line Love Note that does not
disappoint. The yardage is here - precuts are coming :)
I am thinking the Crooked Path pattern by GE Designs will be perfect
for this fabric line.











We have some new patterns and restock of the Gudrun's books. Her
wonderful patterns are friendly for precuts or fat quarters!
Check them out online or pop in the store and pick yours up.
I hear she has a new book coming this year :)









We are always happy to see you and help pick out your projects!
We will have live next Tuesday -- I have found lots of skinny bolts :)
Stay warm friends!






402 Norris Ave Suite 103
McCook, NE 69001
308*344*9389
www.sewblessed.us

Hours:
Monday - Friday 10:00 - 5:00Saturday 10:00 - 1:00
Find us on Facebook and Instagram!